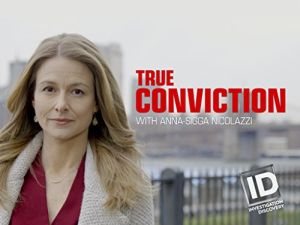 True Conviction
Crime, Drama
True Conviction explores the real-life stories of how homicides are solved on the street and won in the courtroom. Host Anna-Sigga Nicolazzi is a decorated Brooklyn prosecutor who never lost a murder case. Now she's heading across the country to reveal how the nation's top prosecutors tackled their toughest cases, taking you inside the fight for justice.
Season 03 Episode 02 — More Than A Statistic
A crime wave is sweeping Boston and police resources are stretched thin. The murder of a single mother is on the brink of becoming just another number in a wave of unsolved homicides.
True Conviction S03E02 WEB H264-RBB
True Conviction S03E02 720p WEB H264-KOMPOST
**down.fast-down.com is formerly speed-down.org