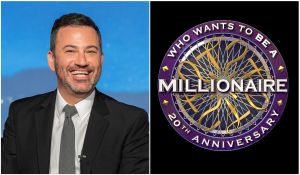 Who Wants to Be a Millionaire US 2020
Game-Show
Based on the popular ABC television series, guests of the Disney/MGM Studios have an opportunity to get into the Hot Seat.
Season 02 Episode 10 — Amanda Peet, Zachary Quinto, and Karamo Brown
Amanda Peet continues her winning streak for the charity Big Sunday. Zachary Quinto plays for The Marsha P. Johnson Institute. Karamo Brown takes his shot at the million for the Hollywood Food Coalition.
Who Wants to Be a Millionaire US 2020 S02E10 480p x264-mSD
Who Wants to Be a Millionaire US 2020 S02E10 720p WEB h264-BAE
**down.fast-down.com is formerly speed-down.org