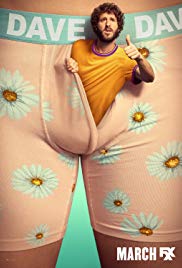 Dave
Comedy
A neurotic mid 20's suburbanite's convinced he's destined to be one of the greatest rappers of all time. Now he's got to prove it to everyone else. Yawn.
Season 02 Episode 04 — Kareem Abdul-Jabbar
Dave meets NBA all-time leading scorer Kareem Abdul-Jabbar, but gaining his affection is not exactly a lay up.
DAVE S02E04 480p x264-mSD
DAVE S02E04 720p WEB H264-PLZPROPER