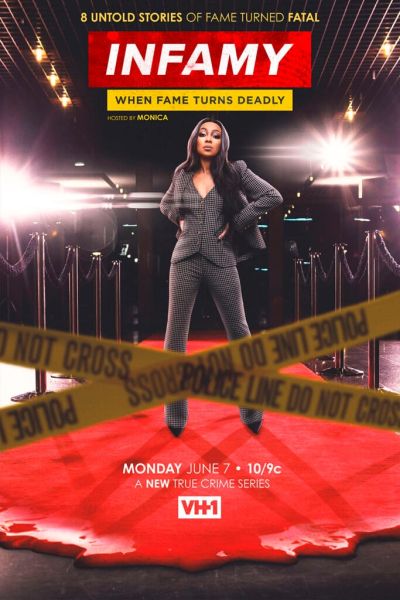 Infamy: When Fame Turns Deadly
Crime
A true crime series hosted by singer-songwriter and actress Monica exploring celebrity cases where notoriety and fame turn fatal. Each episode unravels the mystery and the motives behind the crimes; revealing a dark side to being in the public eye when betrayal, jealousy, and greed lead to tragedy.
Season 01 Episode 05 —
When up-and-coming international supermodel Samirah Frasch is found floating dead in her pool, everyone around her is a suspect; with everyone having an alibi, the police must follow every twist and turn to expose the truth.
Infamy When Fame Turns Deadly S01E05 WEB h264-BAE
Infamy When Fame Turns Deadly S01E05 720p WEB h264-BAE