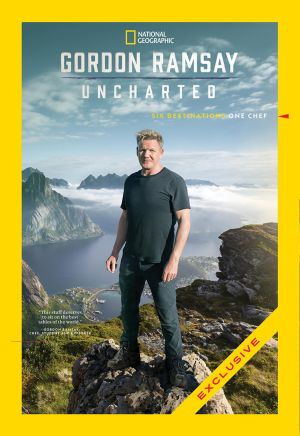 Gordon Ramsay Uncharted
Reality-TV
Globetrotting celebrity chef Gordon Ramsay serves up an epic adventure in "Gordon Ramsay: Uncharted." He travels around the world meeting with indigenous people to learn about their foods and cultures. In each location, he harvests new ingredients and samples new dishes.
Season 03 Episode 06 — The Great Smoky Mountains
In his quest to unearth the region's culinary secrets, Gordon must rappel down a treacherous waterfall, kayak through raging rapids, and trek deep into the forest, attempting to find the most delicious ingredients in this magnificent mountain range.
Gordon Ramsay Uncharted S03E06 WEBRip AAC2.0 x264-BOOP
Gordon Ramsay Uncharted S03E06 720p DSNP WEBRip DDP5.1 x264-NTb