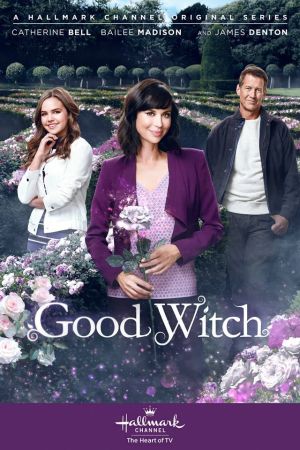 Good Witch
Comedy, Drama, Fantasy
"Good Witch" will take viewers on a new magical journey with Cassie Nightingale and her daughter Grace. When Dr. Sam Radford moves in next door to Grey House with his son, they are charmed by the 'magical' mother-daughter duo.
Season 07 Episode 08 — The Sprint
Cassie and Sam disagree about his return to work after his injury. Flower Universe tries to undercut Abigail's business, but she won't go down without a fight. Stars Catherine Bell and James Denton.
Good Witch S07E08 PROPER 480p x264-mSD
Good Witch S07E08 720p WEB H264-EMPATHY