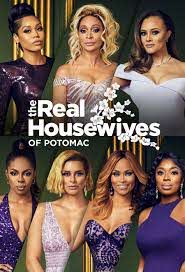 The Real Housewives of Potomac
Reality-TV
We follow the lives of 6 women residents of Potomac, Maryland, each in various stages of life and affluence, shaping their community and their lives.
Season 06 Episode 01 — The Nude Interlude
It's a new day in Potomac. Ashley has a bun in the oven, Candiace has a new home of her own and Karen is set to walk down the aisle (again). – but while some of the women are taking big steps forward in the personal lives, others are at a standstill.
The Real Housewives of Potomac S06E01 The Nude Interlude 480p x264-mSD
The Real Housewives of Potomac S06E01 The Nude Interlude 720p HDTV x264-CRiMSON