North Woods Law S15E02 Guilty Conscience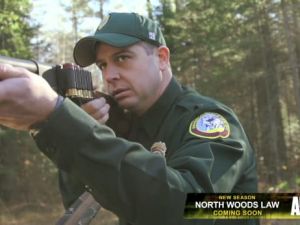 North Woods Law
Reality-TV
Danger and drama are around every bend for Maine's elite game wardens, who are followed in this series as they navigate the state's rugged terrain during a busy and risk-filled hunting season.
Season 15 Episode 02 — Guilty Conscience
When a man responsible for fatal car accident fleas the scene, Officer McKee responds to the call. An injured hiker is rescued from a trail in Franconia Notch State Park, and an illegal pheasant hunter is reported.
North Woods Law S15E02 Guilty Conscience 480p x264-mSD
North Woods Law S15E02 Guilty Conscience 720p ANPL WEB-DL x264-BOOP
1 Comment Already