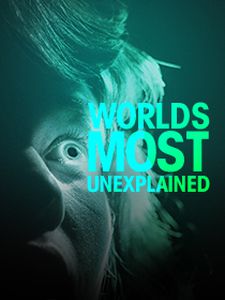 World's Most Unexplained
Documentary
Experts and eyewitnesses explore some of the most-extraordinary happenings in recent history that science can't explain.
Season 01 Episode 03 — Out of This World
Experts debate whether spontaneous human combustion is a real medical phenomenon or an unlikely accident. They then investigate a mass sighting of UFOs in a quiet seaside town in 1977.
Worlds Most Unexplained S01E03 Out of This World 720p TRVL WEBRip x264-BOOP