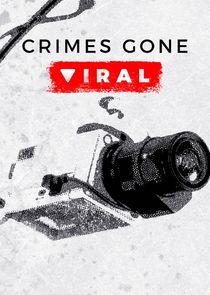 Crimes Gone Viral
Crime, Documentary
Crimes Gone Viral explores the riveting stories behind shocking crimes caught on camera that gain viral fame on the internet.
Season 01 Episode 14 — Out of Control
A drunk passenger grabs the wheel from a rideshare driver's hands, creating a potentially deadly scene on a highway. And then, a group of friends on a fishing excursion find themselves in terrifying peril when a speeding boat plows right into them.
Crimes Gone Viral S01E14 Out of Control 480p x264-mSD
Crimes Gone Viral S01E14 Out of Control 720p HDTV x264-CRiMSON