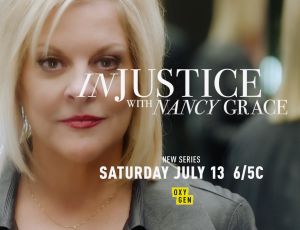 Injustice with Nancy Grace
Crime
Television's most respected legal analyst Nancy Grace gets to the bottom of some of the most challenging and multi-layered true crime stories.
Season 02 Episode 03 — Friend Or Foe
A young veteran from Georgia mysteriously disappears after a bipolar episode. When the case goes cold, Nancy Grace joins the investigation and ensures a conviction, but an unexpected plea deal may hide the truth and prevent justice from being served.
Injustice With Nancy Grace S02E03 Friend Or Foe WEB-DL x264-JiVE