Finding Joy S02E02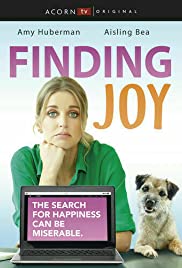 Finding Joy
Comedy
Joy is perfectly happy with her life. It's neat and tidy and just how she likes it. Sure, her long-term boyfriend, Aidan, has left her, but Joy is fine with it.
Season 02 Episode 02 — 
Marketing guru Philip offers Joy some advice from his `Men's Tips for Women' on how to win over Will, but Joy is not impressed. Trish and baby Olivia are still camped at Joy's house, and Trish also gives Joy some advice for her day with Australian vlogger Will Dack.
Finding Joy S02E02 RTE WEBRip x264-ION10
Finding Joy S02E02 1080p RTE WEB-DL AAC2 0 x264-RTN