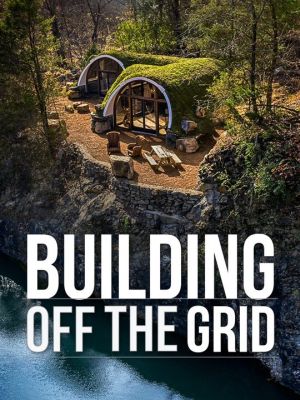 Building Off the Grid
Documentary
Adventurers and their teams battle Mother Nature to build unique homes in remote areas. From Montana to the North Pole, from yurts to log cabins to Earthships, will they build in time to beat their deadlines?
Season 10 Episode 04 — Arkansas Mountain Treehouse
A musician and college student wants an off-the-grid treehouse compound with three structures, each serving living and sustainability, in the Arkansas woods. Water and supply issues will make finishing it in 30 days hard, even with his father's help.
Building Off the Grid S10E04 Arkansas Mountain Treehouse 480p x264-mSD
Building Off the Grid S10E04 Arkansas Mountain Treehouse 720p WEB H264-KOMPOST