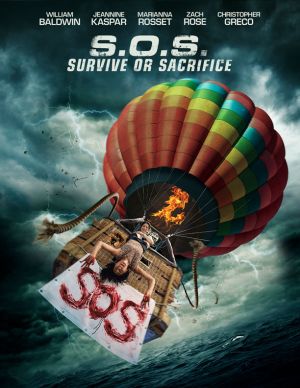 S.O.S. Survive or Sacrifice (2019)
IMDB
Genre : Adventure, Thriller
TRAILER
Director : Roman Doronin
Stars : William Baldwin, Jeannine Kaspar, Zach Rose
Plot : Two sisters living separate lives on different continents are reunited on a Mediterranean Island. The two barely have time to bond and revive family ties as Kate, the elder, meets a group of locals and agrees to an exciting ride on a hot air balloon. But disaster strikes and as the result of a freak accident, the balloon is carried far out to sea.
S.O.S. Survive or Sacrifice 2019 720p WEBRip 800MB x264-GalaxyRG
Size: 795.9 MB | Format : MKV