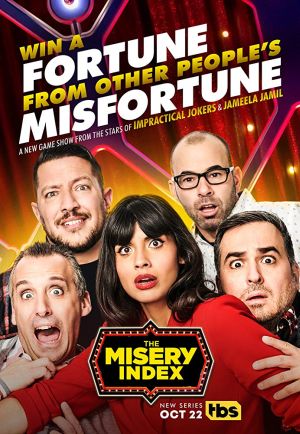 The Misery Index
Comedy, Game-Show
Game show featuring two teams competing against each other by rating their hilarious and miserable real-life events on a scale of 1-100.
Season 02 Episode 12 — He Looks Like Mr. Magoo
Joe and Jameela have a major costume clash, there's a ex living in your attic and a little boy overhears his parents having sex.. and then impersonates them. All that plus Q's arachnophobia is pushed to the limit in this episode of The Misery Index.
The Misery Index S02E12 He Looks Like Mr Magoo 480p x264-mSD
The Misery Index S02E12 He Looks Like Mr Magoo 720p HDTV x264-60FPS