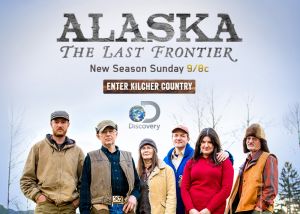 Alaska: The Last Frontier
Reality-TV
Centers on the Kilcher family and their community outside Homer, Alaska. Begun by patriarch Yule Kilcher who immigrated from Europe during WWII, and currently led by his sons, Otto and Atz Kilcher (singer Jewel's father) the family have lived on their land for four generations. The show also features the homesteaders who live nearby and interact with the Kilchers.
Season 10 Episode 02 — Homestead Closed
An unprecedented new chapter kicks off on the homestead as the Kilchers film themselves coping with Alaska's stay-at-home order amid a growing pandemic. Resources must be stretched, homeschooling proves difficult, and Atz Lee's PTSD resurfaces.
Alaska The Last Frontier S10E02 Homestead Closed DISC WEBRip AAC2.0 x264-BOOP
Alaska The Last Frontier S10E02 Homestead Closed 720p DISC WEB-DL x264-BOOP