Roadkill 2020 S01E03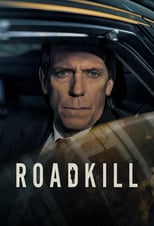 Roadkill
Drama, Thriller
Politician Peter Laurence's private life is falling apart. Shamelessly untroubled by guilt or remorse, he seeks to further his own agenda whilst others plot to bring him down. Can he out-run his own secrets to win the ultimate prize?
Season 01 Episode 03 — 
Confronted with his affair, pressure mounts on the home front for Peter, meanwhile Rochelle questions whether to pick up where Charmian left off.
Roadkill 2020 S01E03 480p x264-mSD
Roadkill 2020 S01E03 720p HDTV H264-KETTLE