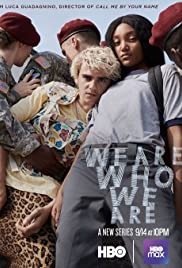 We Are Who We Are
Drama
Two American teenagers come of age while living on an American military base in Italy.
Season 01 Episode 08 — 
Season 1 finale. In honor of her last day in Italy, Caitlin and Fraser sneak off to catch a concert in Bologna. Along the way, Fraser finally feels comfortable admitting a shocking secret about Mark and finds a new friend in Luca, before he and Caitlin spend their final moments together in the most beautiful place on Earth.
We Are Who We Are S01E08 480p x264-mSD
We Are Who We Are S01E08 720p WEB H264-CAKES