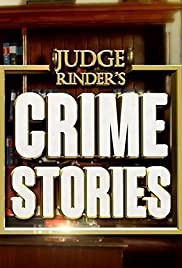 Judge Rinder's Crime Stories
Documentary, Crime
Judge Rinder rules the courtroom in his own hit series, but now the respected barrister with a background in criminal defence is stepping out from behind the bench to take on real-life cases.
Season 06 Episode 03 — Michelle Stewart and David Irwin
Case 1: Michelle Stewart When 17-year-old Michelle Stewart's first relationship came to an end, she was looking forward to moving on and exploring the exciting opportunities that lay ahead. But ex-boyfriend John Wilson had other ideas, failing to accept the break-up, he wanted to make sure that if he couldn't have Michelle, nor could anyone else.
Judge Rinders Crime Stories S06E02 WEB-DL x264-JiVE