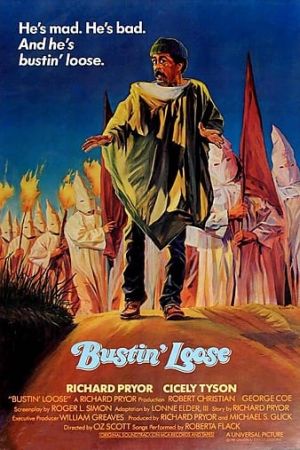 Bustin' Loose (1981)
IMDB
Genre : Comedy, Drama
TRAILER
Director : Oz Scott, Michael Schultz
Stars : Richard Pryor, Cicely Tyson, Angel Ramirez Jr.
Plot : Joe Braxton is an ex-con who has been given a second chance to freedom after violating his probation. He has been hired by a school teacher named Vivian Perry to repair and drive an old school bus and drive a group of Special kids to Ms. Perry's Washington Farm from Philadelphia, Pennsylvania to give them a new home after The Clarmont Center for Children is shut down by the city.
Bustin' Loose 1981 1080p Bluray H264 – RARBG
Size: 1.77 GB | Format : MP4