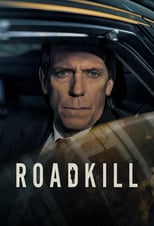 Roadkill
Drama, Thriller
Politician Peter Laurence's private life is falling apart. Shamelessly untroubled by guilt or remorse, he seeks to further his own agenda whilst others plot to bring him down. Can he out-run his own secrets to win the ultimate prize?
Season 01 Episode 04 — 
As Dawn's premiership falters, Peter makes a move for the top spot, but with his enemies circling, he's forced to make a final roll of the dice.
Roadkill 2020 S01E04 HDTV x264-KETTLE
Roadkill 2020 S01E04 720p HDTV H264-KETTLE