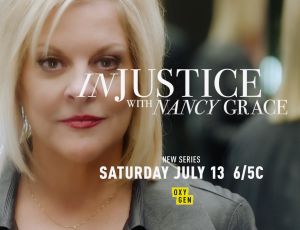 Injustice with Nancy Grace
Crime
Television's most respected legal analyst Nancy Grace gets to the bottom of some of the most challenging and multi-layered true crime stories.
Season 02 Episode 06 — Mansion Massacre
When a quadruple homicide is discovered in the ashes of a D.C. mansion fire, a small piece of evidence points to a monster with a grudge, a violent past, and a long rap sheet. A nationwide manhunt ensues to finally bring the killer to justice.
Injustice With Nancy Grace S02E06 Mansion Massacre HDTV x264-CRiMSON
Injustice With Nancy Grace S02E06 Mansion Massacre 720p HDTV x264-CRiMSON
Injustice With Nancy Grace S02E06 WEB-DL x264-JiVE