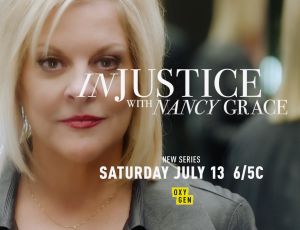 Injustice with Nancy Grace
Crime
Television's most respected legal analyst Nancy Grace gets to the bottom of some of the most challenging and multi-layered true crime stories.
Season 02 Episode 07 — Murder at Fort Hood
When newlyweds disappear on the night of a family birthday, everyone fears the worst. The case then takes an unexpected turn when cops discover the husband had an illegal drug business and his associates likely hold the key to that fateful night.
Injustice With Nancy Grace S02E08 Murder at Fort Hood HDTV x264-CRiMSON
Injustice With Nancy Grace S02E08 Murder at Fort Hood 720p HDTV x264-CRiMSON