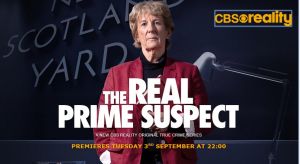 The Real Prime Suspect
Crime
The Real Prime Suspect is a case of life imitating art imitating life. Former Met detective Jackie Malton – the real-life inspiration for DCI Jane Tennison from Prime Suspect – retraces notorious murder cases from the UK and US.
Season 01 Episode 02 — The Plumstead Ripper
Former DCI Jackie Malton re-examines one of the most psychotic murderers in British criminal history, Robert Napper, and how an innocent man was imprisoned for his crimes.
The Real Prime Suspect S01E02 PDTV x264-UNDERBELLY