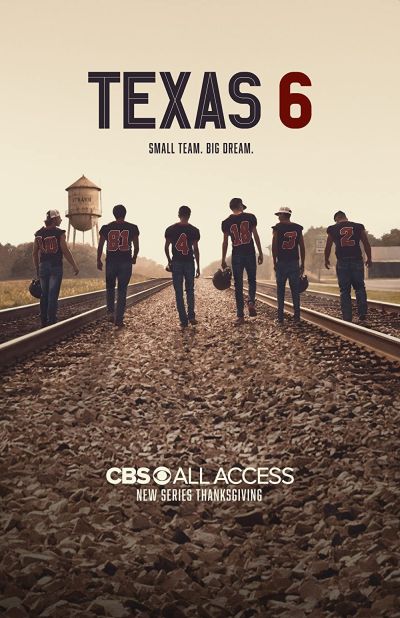 Texas 6
Documentary, Sport
"Texas 6" follows the Greyhounds, a high school six-man football team under the direction of Coach Dewaine Lee as they attempt a three-peat for the 6-Man Football State Championship. While football remains the spine of Strawn, "Texas 6" ultimately depicts the spirit of a small town and a team that shows up for one another on and off the field.
Season 01 Episode 08 — 
The Greyhounds take on Richland Springs in the semifinals with their sights set on the state championship, and seniors J.W., Blaze and Marco bring the Made-In-Strawn mentality in what could be their final game.
Texas 6 S01E08 WEBRip x264-ION10
Texas 6 S01E08 720p WEB h264-KOGi
**down.fast-down.com is formerly speed-down.org