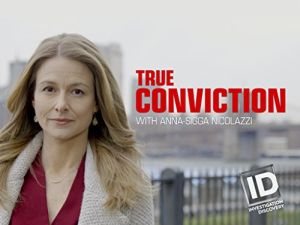 True Conviction
Crime, Drama
True Conviction explores the real-life stories of how homicides are solved on the street and won in the courtroom. Host Anna-Sigga Nicolazzi is a decorated Brooklyn prosecutor who never lost a murder case. Now she's heading across the country to reveal how the nation's top prosecutors tackled their toughest cases, taking you inside the fight for justice.
Season 03 Episode 01 — Shattered Home
The town of Indiana, Pennsylvania, is rocked by the murder of Theresa Dalessio. Shot at home with her family nearby, the crime is confounding. Theresa has no obvious enemies, but as evidence emerges, suspects are revealed – including her own husband.
True Conviction S03E01 WEB H264-RBB
True Conviction S03E01 720p WEB H264-KOMPOST
**down.fast-down.com is formerly speed-down.org