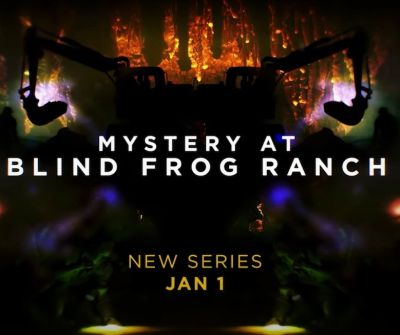 Mystery at Blind Frog Ranch
Reality-TV
There are some places on earth where the land just seems different, and Blind Frog Ranch in eastern Utah is one of those places. Locals say the land is cursed. That it's trying to hold on to something.
Season 01 Episode 01 — What Lies Beneath
Duane Ollinger believes there's a fortune of gold buried beneath his property in Utah, Blind Frog Ranch. But even though the land seems to be fighting him at every turn, he's not going to stop until he gets his hands on the gold — whatever the cost.
Mystery at Blind Frog Ranch S01E01 What Lies Beneath WEB h264-CAFFEiNE
Mystery at Blind Frog Ranch S01E01 What Lies Beneath 720p WEB h264-CAFFEiNE
**down.fast-down.com is formerly speed-down.org