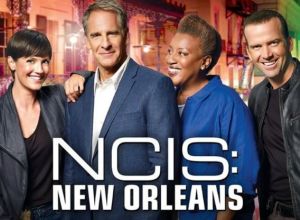 NCIS New Orleans
Crime, Drama
A spin-off of NCIS (2003) about the local field office of NCIS that investigates criminal cases involving military personnel in The Big Easy, a city known for its music, entertainment and decadence. This colorful city that harbors a dark side is a magnet for service personnel on leave, and when overindulgence is followed by trouble, Special Agent Dwayne Pride's team is at its best.
Season 07 Episode 05 — Operation Drano, Part I
As NCIS investigates a suspicious death and the missing key piece of evidence is a top secret, high tech battery, Pride and the team realize there could be deadly consequences if it falls into the wrong hands.
NCIS New Orleans S07E05 Operation Drano, Part I WEBRip x264-ION10
NCIS New Orleans S07E05 720p WEB H264-CAKES
**down.fast-down.com is formerly speed-down.org