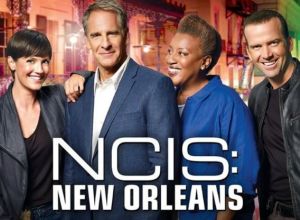 NCIS New Orleans
Crime, Drama
A spin-off of NCIS (2003) about the local field office of NCIS that investigates criminal cases involving military personnel in The Big Easy, a city known for its music, entertainment and decadence. This colorful city that harbors a dark side is a magnet for service personnel on leave, and when overindulgence is followed by trouble, Special Agent Dwayne Pride's team is at its best.
Season 07 Episode 06 — Operation Drano, Part II
When a torpedo hits a fishing trawler at sea, the entire Gulf Coast is in jeopardy as Pride and NCIS race to find the submarine before it can strike again.
NCIS New Orleans S07E06 480p x264-mSD
NCIS New Orleans S07E06 720p WEB H264-GGEZ
**down.fast-down.com is formerly speed-down.org