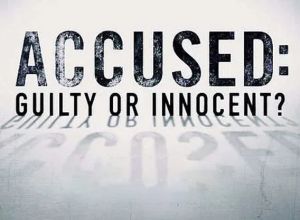 Accused: Guilty or Innocent?
Documentary
An intimate account of what happens when someone is formally charged with a crime and sent to trial as told by the perspective of the accused, their legal team and their family members.
Season 02 Episode 04 — Abusive Father Or Birth Trauma?
A new father is accused of child abuse after taking his son to the hospital.
Accused Guilty or Innocent S02E04 480p x264-mSD (149.26 MB)
Accused Guilty or Innocent S02E04 720p WEB h264-BAE (803.89 MB)