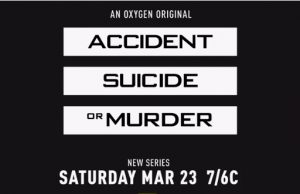 Accident Suicide or Murder
Crime
Exploring the unbelievable true stories of suspicious deaths by retracing the investigations from start to finish, dissecting the red flags and undeniable evidence, and strange behavior that put the tragedies in question.
Season 03 Episode 18 — Between A Cop And A Hard Place
A police officer reports that he found his wife dead in their home. The scene says suicide, the family says otherwise, and an epic investigation spills across state lines to reveal the truth.
Accident Suicide or Murder S03E18 480p x264-mSD (122.65 MB)
Accident Suicide or Murder S03E18 720p WEB h264-BAE (1.51 GB)