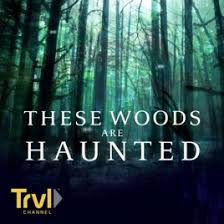 These Woods Are Haunted
Documentary, Horror
They went to discover the great outdoors, but something discovered them first. "Terror in the Woods" features real stories of people who embarked on a wilderness adventure only to be scared out of the woods by unexplained phenomena.
Season 03 Episode 02 — There is Something Out There and Not a Human Being
Shapeshifting shadow creatures terrorize the residents of a mobile home park in Texas; an aggressive Sasquatch ambushes a Missouri farmhouse.
These Woods Are Haunted S03E02 There is Something Out There 480p x264-mSD (182.86 MB)
These Woods Are Haunted S03E02 There is Something Out There 720p WEB h264-B2B (1.03 GB)