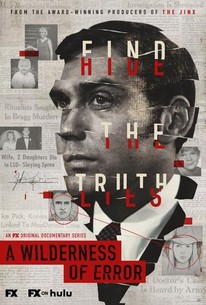 A Wilderness of Error
Documentary, Crime
Examines the evidence in the case against MacDonald, who was convicted in 1979 of murdering his pregnant wife and two daughters. A Green Beret physician, MacDonald claimed that the murders were committed by drug-crazed hippies.
Season 01 Episode 04 — When a Narrative Becomes Reality
When Joe McGinniss' book, "Fatal Vision," is published, the story it tells is not what convicted killer Jeffrey MacDonald had hoped for.
A Wilderness of Error S01E04 WEBRip x264-BAE
A Wilderness of Error S01E04 720p WEBRip x264-BAE