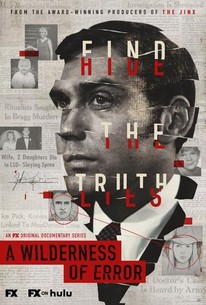 A Wilderness of Error
Documentary, Crime
Examines the evidence in the case against MacDonald, who was convicted in 1979 of murdering his pregnant wife and two daughters. A Green Beret physician, MacDonald claimed that the murders were committed by drug-crazed hippies.
Season 01 Episode 05 — A Wilderness of Error
Jeffrey MacDonald served more than 30 years in prison when a federal judge finally agrees to hear the new evidence in his case.
A Wilderness of Error S01E05 WEBRip x264-BAE
A Wilderness of Error S01E05 720p WEBRip x264-BAE