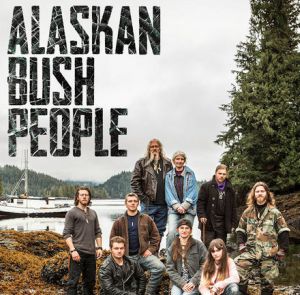 Alaskan Bush People
Reality-TV
A journey deep into Alaska's bush, where naturalist and adventurer Billy Brown, along with his wife, Ami, and their seven children, chooses to live life on his own terms, connected to wild nature and bonded to each other.
Season 12 Episode 06 — A Bottle for Your Thoughts
Bear overnights in the wild as he absorbs life-changing news. A gentler Bam takes the lead on a critical next step of the main house build, while Noah creates a Bush Monster Plow to clear heavy snow. Sister Bird makes an unusual gift for Gabe.
Alaskan Bush People S12E06 A Bottle for Your Thoughts 480p x264-mSD
Alaskan Bush People S12E06 A Bottle for Your Thoughts 720p DISC WEBRip AAC2 0 x264-BOOP