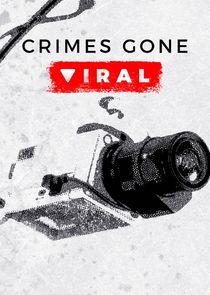 Crimes Gone Viral
Crime, Documentary
Crimes Gone Viral explores the riveting stories behind shocking crimes caught on camera that gain viral fame on the internet.
Season 01 Episode 09 — No Fear
A man with a large gun enters a bar late at night and orders everyone to get on the floor, but one patron refuses to comply. And then, a pair of brazen shoplifters lead police on a dangerous high speed chase.
Crimes Gone Viral S01E09 No Fear 720p ID WEBRip x264-BOOP