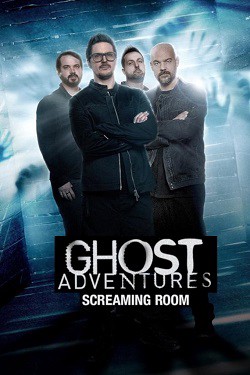 Ghost Adventures-Screaming Room
Paranormal investigators Zak Bagans, Aaron Goodwin, Jay Wasley and Billy Tolley are opening up to viewers as they've never done before. The guys are kicking back in their screening room to watch their favorite episodes of the hit series "Ghost Adventures" and get candid with fans – and each other – about their craziest experiences over the past decade.
Season 02 Episode 11 — Domes of Devil Worship
Zak and the guys look back at their investigation of the Domes, an Arizona landmark plagued by dark rituals and evil entities.
Ghost Adventures Screaming Room S02E11 Domes of Devil Worship 480p x264-mSD
Ghost Adventures Screaming Room S02E11 Domes of Devil Worship 720p TRVL WEBRip x264-BOOP