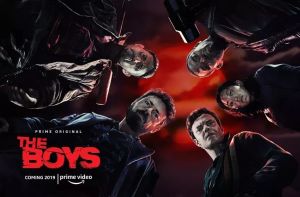 The Boys
Action, Comedy, Crime
A group of vigilantes set out to take down corrupt superheroes who abuse their superpowers.
Season 02 Episode 08 — What I Know
Becca shows up on Butcher's doorstep and begs for his help. The Boys agree to back Butcher, and together with Starlight, they finally face off against Homelander and Stormfront. But things go very bad, very fast.
The Boys S02E08 480p x264-mSD
The Boys S02E08 720p WEB H264-CAKES