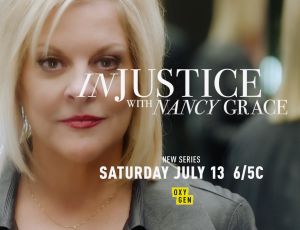 Injustice with Nancy Grace
Crime
Television's most respected legal analyst Nancy Grace gets to the bottom of some of the most challenging and multi-layered true crime stories.
Season 02 Episode 04 — Killer In The Weeds
A young woman's body is found by her own father, in a park near their home in Queens. After DNA evidence helps the NYPD lock in on a suspect, a judge's decision to suppress evidence leads to a mistrial, jeopardizing a possible conviction.
Injustice With Nancy Grace S02E04 Killer in the Weeds HDTV x264-CRiMSON
Injustice With Nancy Grace S02E04 Killer in the Weeds 720p HDTV x264-CRiMSON