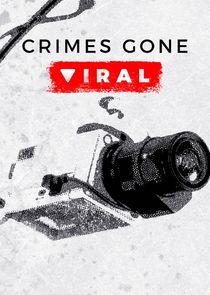 Crimes Gone Viral
Crime, Documentary
Crimes Gone Viral explores the riveting stories behind shocking crimes caught on camera that gain viral fame on the internet.
Season 01 Episode 17 — Knock Knock Whos There
In California, a doorbell camera captures a disoriented woman trying to break into a home as the terrified homeowner prepares to protect herself. And, in Texas, a panicked woman with restraints on her arms rings a doorbell in the middle of the night.
Crimes Gone Viral S01E17 Knock Knock Whos There HDTV x264-CRiMSON
Crimes Gone Viral S01E17 Knock Knock Whos There 720p HDTV x264-CRiMSON