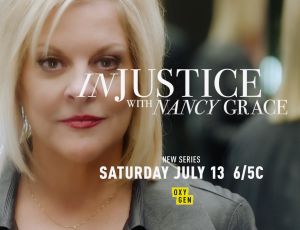 Injustice with Nancy Grace
Crime
Television's most respected legal analyst Nancy Grace gets to the bottom of some of the most challenging and multi-layered true crime stories.
Season 02 Episode 05 — Murders And Mistrials
A young couple is murdered in Knoxville, TN, their bodies found brutally tortured. The family's suffering doesn't end there, as they soon learn that a corrupt judge may prevent the five, evil perpetrators from being brought to justice.
Injustice With Nancy Grace S02E05 Murders And Mistrials WEB-DL x264-JiVE