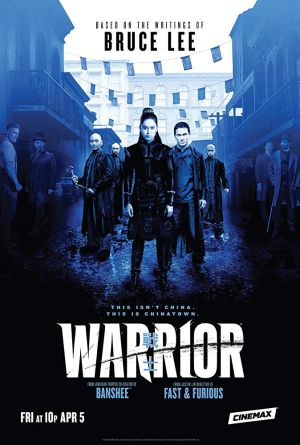 Warrior
Crime, Drama
A war veteran plagued by guilt over his final mission teams up with his best friend's widow to infiltrate a dangerous Copenhagen biker gang.
Season 02 Episode 06 — To a Man with a Hammer Everything Looks Like a Nail
Ah Sahm, Young Jun, and Hong travel with Vega to Rooker's Mill, a U.S.-Mexico border town owned by Elijah Rooker, the wealthy host of a lucrative fight tournament that Ah Sahm is determined to win. As he learns more about Vega, Ah Sahm draws the attention of another fighter, Dolph, and later, Rooker himself.
Warrior 2019 S02E06 WEBRip x264-ION10
Warrior 2019 S02E06 720p AMZN WEB-DL H264-NTb