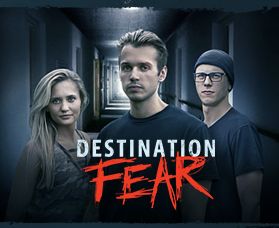 Destination Fear
Documentary
Maverick paranormal explorer Dakota Laden takes his sister, Chelsea, and best friend, Tanner, across the country in an RV to spend the night in the most haunted locations in America, testing the limits of human fear.
Season 02 Episode 09 — Randolph County Infirmary
The team returns to Indiana to explore an abandoned facility that has haunted Tanner's nightmares for the past five years. He has only now mustered up the courage to confront who — or what — terrorized him during their first investigation.
Destination Fear 2019 S02E09 Randolph County Infirmary XviD-AFG
Destination Fear 2019 S02E09 Randolph County Infirmary 720p TRVL WEBRip x264-BOOP