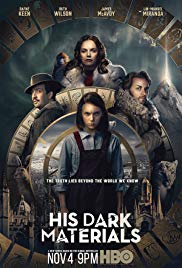 His Dark Materials
Adventure, Drama, Family
Two children embark on a magical adventure through parallel universes.
Season 02 Episode 01 — The City Of Magpies
Following Lord Asriel's tear through the worlds, Lyra and Pan journey to the strangely deserted city of Cittàgazze. Whilst the Magisterium refuses to acknowledge this new world exists, Mrs Coulter interrogates Katja, an imprisoned witch.
His Dark Materials S02E01 The City Of Magpies HDTV x264-KETTLE
His Dark Materials S02E01 The City Of Magpies 720p HDTV x264-KETTLE